What is the BYOD approach and how is it changing education?
If students are not learning the way educators are teaching, then teachers must begin adopting new and innovative pedagogies to ensure positive learning outcomes. One of the most obvious and dramatic transitions in learning has occurred due to the affordability and widespread use of modern technological devices.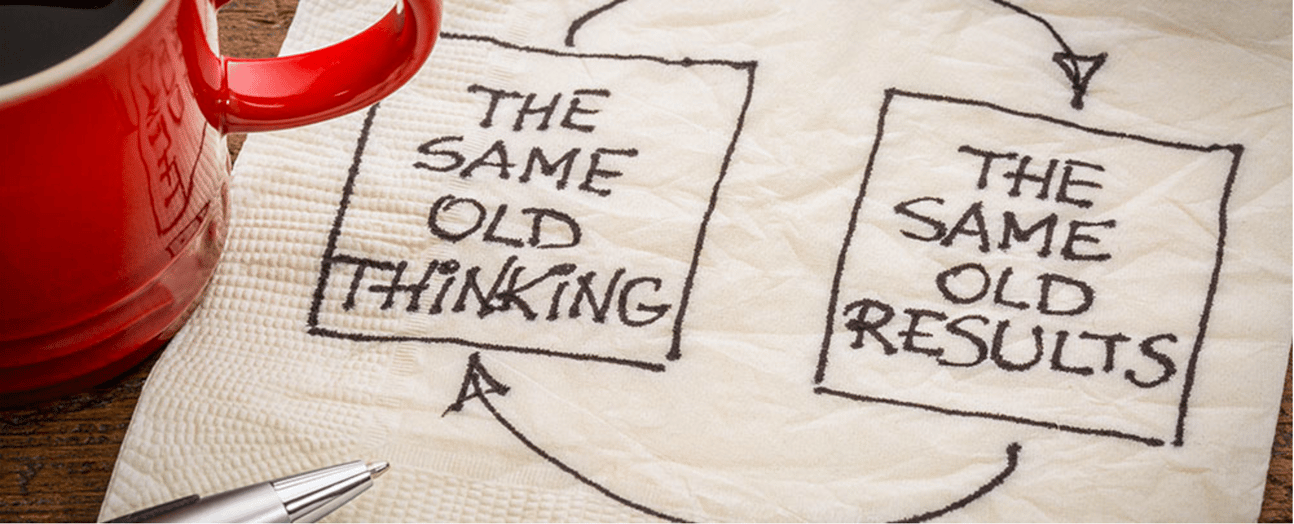 Now, more than ever, students are actively using their mobile phones and tablets to support their learning. A study conducted at the Universtiy of Southern Queensland found that students used both their smartphones and tablets to support their learning (Farley et al., 2015). Additionally, they found that 87% of the students were in favor of a BYOD approach, as well as, using their mobile devices inside the classroom to support their learning.
In a traditional classroom, a teacher stands in front of a number of students lecturing and presenting information intended to be recalled or tested at a later date. Students sit, listen, take notes, and do their best to stay engaged with the course material. One of the major reasons our ability to stay focused on one topic or task for an extended period of time can be challenging is due to the rapid integration of technology in our day to day lives. Desktop computers, laptops, tablets, smartphones, and smart watches are all interconnected and constantly compete for our attention. Users are now accustomed to the constant stimulation these devices give to fulfill a wide array of needs.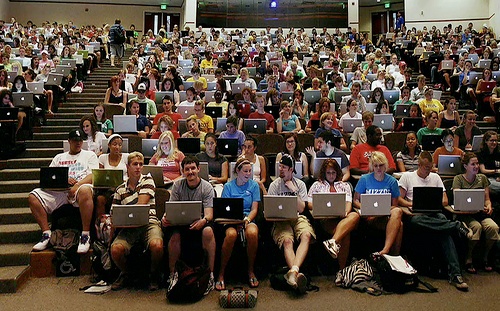 Constant stimulation can be a good and bad thing. Reading new information, scrolling through social media, or watching videos all provide a certain level of stimulation for the brain. For example, when an advertising agency spends one million dollars for 30 seconds of air-time, engaging the audience with highly stimulating content ensures a higher probability of being remembered and recalled at a later time.
Unfortunately, constant stimulation also causes our brains to become accustomed to receiving new information in this pattern, making it increasingly difficult for lecturers to hold their students' attention for an entire class period. This is why more and more teachers are using technology to strengthen the connection the learner has with the content being lectured, which in turn, improves learning. The more a student can engage, interact, and critically think through the content, the more a student can ultimately learn.
Check out our blog on Mobile-Enabled Students and Social Learning to learn more!
Below are some tips on how to keep your students engaged!
5 Tips on How to Engage Your Students using Technology:
1.

Use a Visual Aid in the Classroom
Visual aids add significance to the language and symbols we use to illustrate a point which makes information easier to remember.

Lessons from a lecture become more concrete and engaging when supported with stimulating visuals (video, picture, graph, animation, etc.).

Using visual aids reduces the amount of time it takes for students and teachers to prepare for a lesson all while enhancing the learning process (Shabiralyani et al., 2015).
2. Use Frequent In-Class Assessments with BYOD
Asking students questions throughout lectures encourages all students to actively listen and critically think with new concepts.
In-class assessments with real-time feedback allow students to gauge their comprehension and gives teachers the ability to tailor their lecture to how their students are learning.
Assessing student learning outcomes in real-time leaves no student behind and allows teachers to spend more time on what their students need help with and less time on things they don't.



3. Create a Dynamic Tech-Enabled Classroom
Don't be afraid to change things up a bit and surprise your students. Flexibility in the classroom fosters growth and challenges students to learn content in multiple ways.
Incorporate learning activities that leverage students' smart devices to interact and engage with course material.
Come to class with a positive attitude and be passionate about your lesson plan

.
4. Embrace and Encourage Collaboration
Seldom does a working professional tackle a problem or issue alone. The classroom shouldn't be any different.
Encourage students to team up and work through problems and challenges together.
Students are typically very skeptical of group projects, but the ability to effectively work together with a diverse set of personalities and skill sets is a characteristic highly valued by today's employers.
5. Instill a Mastery Orientation
Developing a mastery orientation among your students means: while learning and understand the material is important, complete mastery is the goal.
Mastery orientation takes the pressure away from students taking a course to simply get a good grade, please their parents, or outperform their peers.
The focus is on learning new skills, improving, and continual development that exceeds the classroom walls.
With the aid of mobile smart devices, students can continue learning and improving outside of the classroom. With CourseKey, students are able to revisit in-class assessments 24/7 to master course content and focus on key areas to improve.
CONCLUSION:
Technology has changed the way people are learning and aquiring knowledge. However, teachers and universities have been slow to adopt innovative approaches including a tech-enabled classroom in fear that it will distract instead of facilitate student learning. With the wide spread use of smart mobile devices, there is a huge opportunity for educators around the world to leverage these devices to promote an engaging and dynamic learning environment. Mobile devices in the classroom are now making a bold and rapid transition from being a source of disengagement to being a powerful pedagogical tool for improved teacher/student engagement!
Students across the country are already in favor of using mobile devices and BYOD to support their learning. How long will it take for educators to start adopting pedagogies that are consistent with todays tech-enabled students?
How do you use technology in your classroom?
Looking to expand your knowledge on this topic? Here is a quick Webinar! on the Mobile-Enabled Students and Social Learning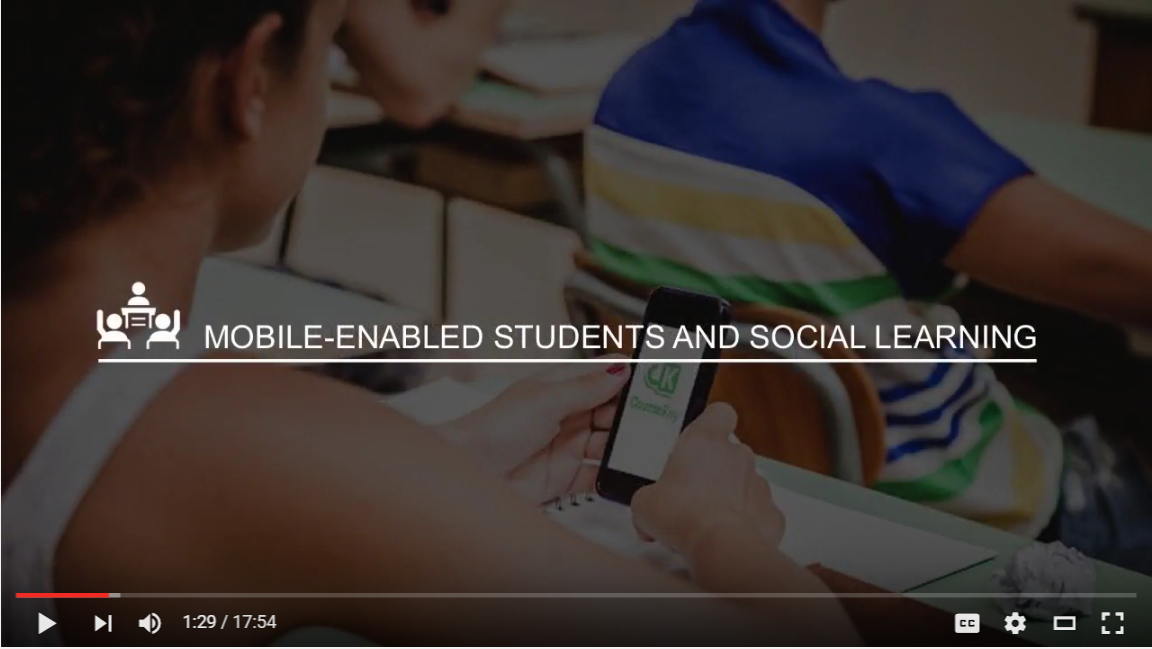 References:
Farley, H., Murphy, A., Johnson, C., Carter, B., Lane, M., Midgley, W., ... & Koronios, A. (2015). How do students use their mobile devices to support learning? A case study from an Australian regional university. Journal of Interactive Media in Education, 2015(1).
Shabiralyani, G., Hasan, K. S., Hamad, N., & Iqbal, N. (2015). Impact of Visual Aids in Enhancing the Learning Process Case Research: District Dera Ghazi Khan. Journal of Education and Practice,6(19), 226-233.